LRP VSD+ (Liquid Ring Pump VSD+)
The Atlas Copco LRP VSD+ is a market leading product. The LRP VSD+ achieves a compact space without compromising performance.
Two Variable Speed Drives (VSD) – one of which is for vacuum set point control. The second VSD helps control and optimize the water flow. The integrated operation of both the VSD's makes this the most energy efficient vacuum pump for wet and humid applications.
LRP VSD+ Vacuum Pumps can be used in Vacuum Applications such as:
Food Processing (Milk evaporation, Cheese Forming, Evisceration, Tumblers, Bottling, etc)
Plastic Extrusion
Drying
Sterilization (Autoclaves)
Evaporation
Filtration
Conveying
Distillation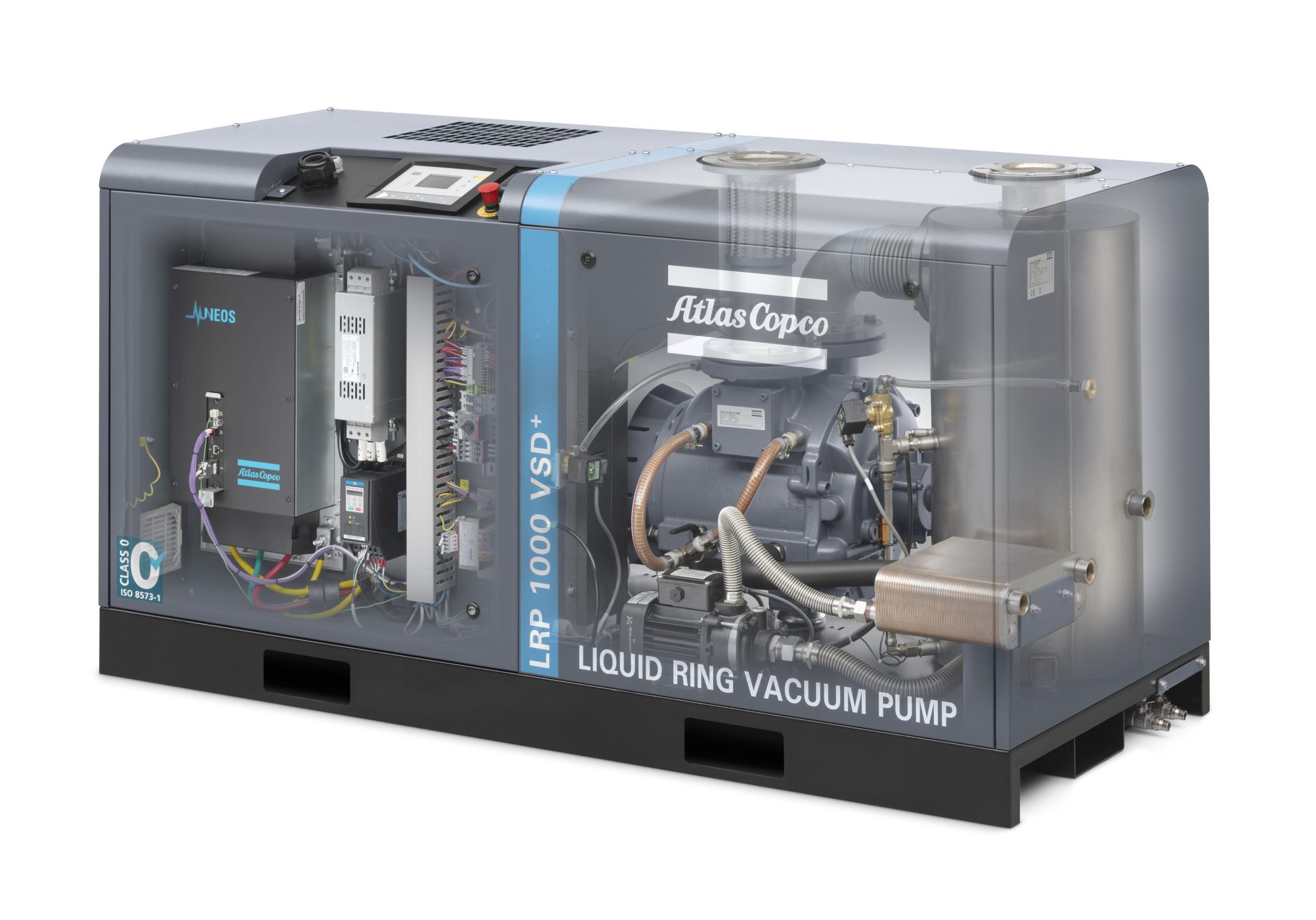 Range of Product Choice (select below to download PDF)
Features you can rely on:
Stainless Steel Impeller (highly resistant to cavitation)
IP54 rated dust and water resistant cubicle
Wet/ Dry canopy, separating the electronics from the process
Anti-seizure algorithm for periods of inactivity
Unique cavitation protection algorithm ensures reliable vacuum and extended durability
Feature Focus: Elektronikon
The function of the Elektronikon HMI is monitoring, control and protection of the LRP VSD+,
The LRP is suited to harsh, wet & dirty applications and difficult environments.
The integrated cubicle is designed to protect all key electronic components.
Within the cubicle of the LRP VSD+, a Genius Box connectivity module can be fitted.
The Genius Box allows for remote monitoring of the LRP VSD+
Continuous up to date operational data is transmitted to online dashboards.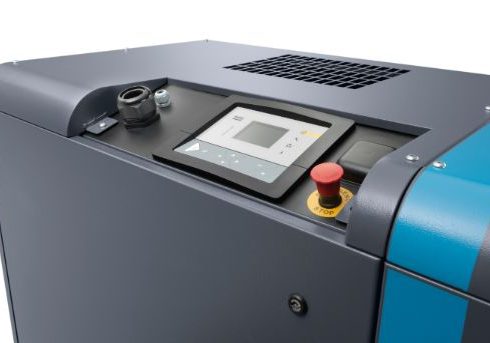 "Our company have been working with Bay Enterprises for more than 15 years. Now as one of our trusted suppliers and partners they have developed the knowledge and understanding of our business to identify problems independently. They also have the capabilities to develop solutions and execute and implement them. I would have no hesitation in recommending Bay Enterprises as a partner to any other business"
Senior Manager at a Leading Medical Device Manufacturer based in Limerick
"We have worked with Bay Enterprises on a variety of maintenance projects over the past 6 years. We have always found them to be very flexible when called upon, often providing us with fast turn around and solutions for parts critical to our business. It is a great advantage to us here in Boston Scientific to have such a competent service provider which is locally available."
Boston Scientific