Bay Enterprises specializes in Vacuum Pump Servicing and Overhaul.
Vacuum Pumps are used in a wide range of applications such as Food packaging & processing, pneumatic conveying, heat treatment, mass spectrometry, extrusion, medical applications, freeze drying & pharmaceutical production.
Using Bay Enterprises provides significant cost savings and short turn around times on vacuum pump overhaul. Bay is familiar with numerous vacuum pump brands such as Busch, Becker, Leybold, Sogevac, Gast, Trainsairvac, Edwards, KNF.
Bay is familiar with the Vacuum Pumps below
Dry Claw Vacuum Pump
Dry Rotary Vane Pump
Liquid Ring Vacuum Pump
Oil Sealed Rotary Vane Pump
Roots Pump (Vacuum Booster Pump)
Side Channel Blower Pump
Diaphragm Pump
Vacuum Pump Service Offering Ireland
Vacuum Pump Repairs/ Overhauls
Bay can fully rebuild/ overhaul damaged vacuum pumps. Bay offers a 12 month warranty on all vacuum pump overhauls. All units are fully inspected and their vacuum pressure measured before leaving our repair centre. Bay can provide annual service contracts on these rebuilds and can ensure a fast turn around of equipment.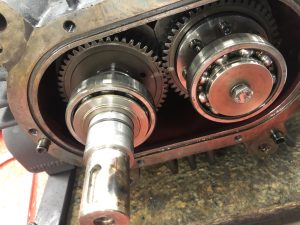 Onsite Vacuum Pump Service
Our Multi-Skilled team can call onsite to provide onsite servicing of vacuum pumps. This service can range from topping up Oil, to changing exhaust and oil filters, to carrying out necessary temperature checks of units.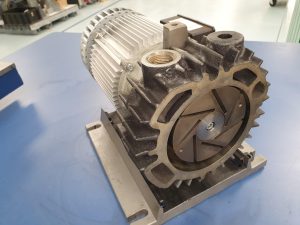 Spare Parts Vacuum Pumps
Some companies have maintenance personnel that have the capability of reworking and testing vacuum pumps. In certain situations, Bay can provide vacuum pump spare parts to these companies.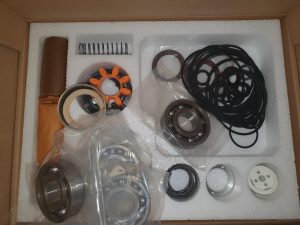 "Our company have been working with Bay Enterprises for more than 15 years. Now as one of our trusted suppliers and partners they have developed the knowledge and understanding of our business to identify problems independently. They also have the capabilities to develop solutions and execute and implement them. I would have no hesitation in recommending Bay Enterprises as a partner to any other business"
Senior Manager at a Leading Medical Device Manufacturer based in Limerick
"We have worked with Bay Enterprises on a variety of maintenance projects over the past 6 years. We have always found them to be very flexible when called upon, often providing us with fast turn around and solutions for parts critical to our business. It is a great advantage to us here in Boston Scientific to have such a competent service provider which is locally available."
Boston Scientific