The Atlas Copco extensive range of Vacuum products ensures that a wide range of Vacuum Accessories are also required dependent on the vacuum pump being used and the application.
Vacuum Accessories include:
Inlet Filter CSL
Extreme Duty Inlet Filter
Liquid Separator (Integrated baffle)
High Duty Knockout Pot (3 stage filtration system)
Vacuum Tanks (Receiver/ Buffer Tanks)
Hex @ Grid Box
ES Vacuum Controller
Vacuum Gauges
Pressure Transducers
Isolation Valves
Check Valves
Please reach out to Bay Enterprises to discuss in more detail.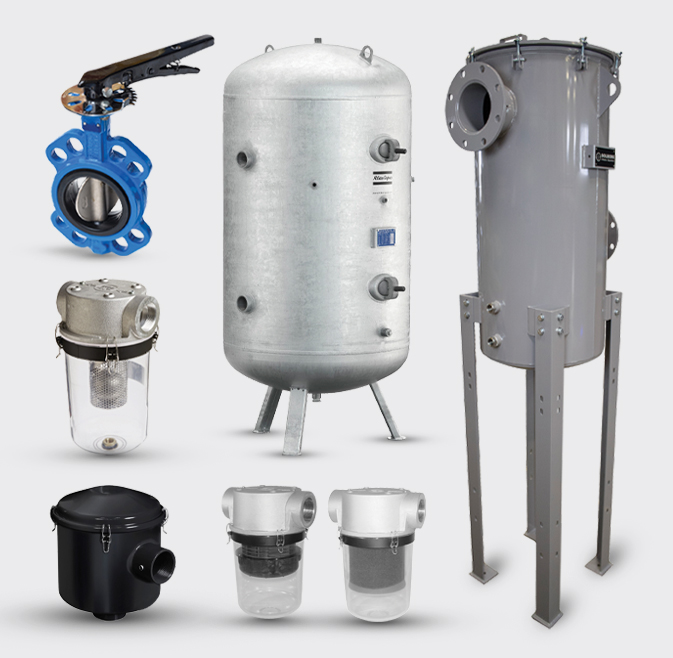 "Our company have been working with Bay Enterprises for more than 15 years. Now as one of our trusted suppliers and partners they have developed the knowledge and understanding of our business to identify problems independently. They also have the capabilities to develop solutions and execute and implement them. I would have no hesitation in recommending Bay Enterprises as a partner to any other business"
Senior Manager at a Leading Medical Device Manufacturer based in Limerick
"We have worked with Bay Enterprises on a variety of maintenance projects over the past 6 years. We have always found them to be very flexible when called upon, often providing us with fast turn around and solutions for parts critical to our business. It is a great advantage to us here in Boston Scientific to have such a competent service provider which is locally available."
Boston Scientific